"If you've been feeling coldly toward Netflix recently, this might warm you up: The media-streaming giant has signed an exclusive deal to resurrect acclaimed comedy series "Arrested Development." New episodes will be available only to Netflix streaming subscribers in the U.S. in 2013." 
(source: The Huffington Post, via The Daily Beast)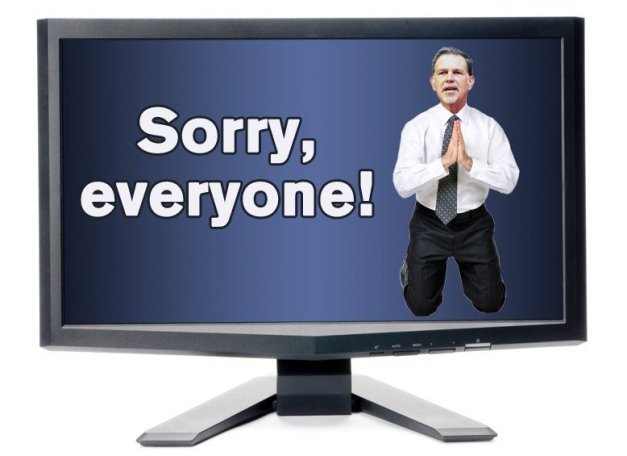 "Even after Netflix backpedaled on their confusing decision to separate their streaming and delivery services, the damage had already been done. They decided not to launch Qwikster after all, but trust in the company had been damaged after much back-and-forth and public backlash. Somehow, we don't expect it to end there. If the last few months are any indication, Netflix has a few more missteps left in them. Here are our predictions for Netflix's next few changes, and what will happen as a result."  Read more…
(source: Huffingon Post)
"[Netflix] has managed to grow its streaming video service from an added feature to its main business, and it's utilized its footprint on more than 450 devices to amass more subscribers than even Comcast, the nation's biggest cable TV provider. Check out our infographic for a look at the money, the technology and the catalog behind the Netflix empire."  Read more…
(source: gigaom)
"Not surprisingly, people like watching TV shows on Hulu (73%) and movies primarily via Netflix (53%), which makes sense since Hulu is made up of TV network content (well, at least a majority of it is) and Netflix has always been about movie rentals and streaming."  Read more…
(source: eHomeUpgrade)
Yup, Netflix customers are mad!  But will they really carry through and quit?  We'll see… (For my part, I didn't cancel but I did reduce my plan to the one disc option.)
Observations about the survey: it did not give you a way to respond that you are not changing your plan. Also, people who are happy with Netflix are less likely to complete the survey than those who want to express their anger.  Finally, some of the respondents are likely just venting or trying to send a message and will not follow through by quitting. So I think that the 55% people canceling their Netflix service is highly inflated, though I wish it is true: the market should send a strong signal to any company that screws them over. —drgeo
(source: PC Magazine)
Well, that sucks!  Boo, Netflix, boo!
I had just read this article when the above landed in my e-mail inbox.  Makes one wonder if it's time to switch to Redbox, Hulu and bit torrent.
  Update: People really hate the Netflix price hike. Duh!