"Question: would you work at a job that uses software to automatically track your work habits based on e-mails, phone calls and even video conferences? Someone at Microsoft thinks that's a good enough idea to deserve a patent. The Microsoft patent filing — discovered by GeekWire— covers a computer system capable of not only monitoring the behavior of employees, but also assigning positive or negative scores to each action. Examples given include flagging someone who repeatedly cuts off colleagues during conversations, or raising the alarm over a supervisor who repeatedly bugs underlings during their lunch break."  Read more…
(source: GeekWire, via Live Science)
"Armchair activists now have a tool that can transport their SOPA protestations into the real world: Boycott SOPA, an Android app that scans barcodes and tells you whether an object's manufacturer/publisher is a supporter of the much maligned Stop Online Piracy Act."  Read more…
(source: ExtremeTech)
Rep. Lamar Smith: Idiot of the day!
Rep. Lamar Smith, the chief sponsor of the 'Stop Online Piracy Act' (SOPA), has dismissed the opposition to SOPA as illegitimate and of minor importance.
WTF? Have you been paying attention at all to who opposes this bill?
AOL, Boing Boing, Creative Commons, Daily Kos, Disqus, Bay, Etsy, Facebook, foursquare, Google, Grooveshark, Hype Machine, Kickstarter, Kaspersky, LinkedIn, Mozilla, MetaFilter, OpenDNS, O'Reilly, Radar, Reddit, Techdirt, PayPal, Torrentfreak, Tumblr, Twitter, TechCrunch, Yahoo!, Zynga, Scribd, YCombinator, Wikipedia, Reddit, Namecheap, Petzel, ICanHasCheezburger, Quora Embedly, MediaTemple, CloudFlare, StackExchange, Github, Linode, Hostgator, Square, The Huffington Post, Craigslist, ESET, 4chan. Yeah, real light-weights!
(source: Digital Trends, TechCrunch)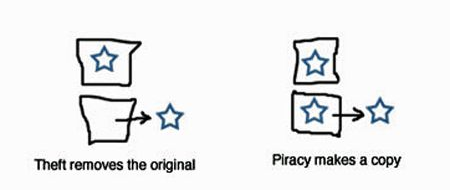 "When talking about piracy the entertainment industry and politicians often use the term "theft." This is a huge problem according to the Swedish sociologist of law Stefan Larsson. In his thesis 'Metaphors and Norms – Understanding Copyright Law in a Digital Society,' he explains that these metaphors are in part keeping the wide gap between people's norms and the law intact."  Read more…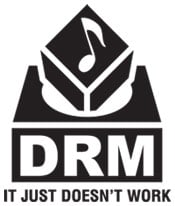 "A new paper to be published in the upcoming issue of Marketing Science shows that removing DRM from music leads to a decrease in piracy. Or phrased differently, DRM appears to be an incentive for people to pirate music instead of buying it. The researchers from Rice and Duke University used analytical modelling to come to this seemingly common sense conclusion."  Read more…
(source: TorrentFreak)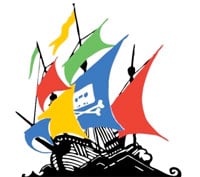 "Last year, Google announced that it would begin censoring piracy-related terms from its Autocomplete and Instant services. Under intense pressure from United States music and movie companies, Google is continuing to take measures against piracy. Their latest report on the issue reveals that they have made "considerable progress" against online infringement and that they will deepen their efforts during the months to come. …"
"Rather than focusing purely on taking unauthorized content offline, they would seek to make it unfindable instead. As countries grapple with the various site blocking proposals currently sweeping the world, the music and movie industries have piled pressure on the site that helps people find content above almost any other – Google."  Read more…
(source: TorrentFreak)
"Google SVP and Chief Legal Officer David Drummond takes shot after shot at Google's competitors. By name, he calls out Microsoft, Apple, and Oracle. What's this all about? What else? Patents."  Read more…
(source: Tech Crunch)
"As This American Life reports, from 2004 to 2009 patent infringement lawsuits rose 70 percent while licensing fee requests went up by 650 percent. The system is broken. And it's got to be fixed before it kills everyone in the business of making something new."  Read more…
(source: This American Life, via Gizmodo)
"AT&T, Verizon, Comcast, Cablevision, and Time Warner Cable have all signed an agreement with the RIAA and MPAA to enact a new in-house program to quell internet piracy. Sounds terrible, but there's a bright side: It might actually stave off harsher measures that would otherwise be taken against would-be pirates."  Read more…
(source: ExtremeTech)
"Want to embed a copyrighted video on your website? A new Senate bill would make that a felony."    Read more…
(source: InfoWorld)