[Slashdot] submitter QuantumMist writes:
"Researchers from Southern Illinois University have published a paper comparing Perl to Quorum(PDF) (their own statistically informed programming language) and Randomo (a programming language whose syntax is partially randomly generated). From the paper: 'Perl users were unable to write programs more accurately than those using a language designed by chance.' Reactions have been enthusiastic, and the authors have responded."
(source: paper (PDF), via Slashdot)
Project management decisions
(source: Dilbert by Scott Adams)
"According to technical jobs website, Dice.com, companies in the US have posted more than 10,000 positions requesting .NET experience - a 25 percent increase compared to last year's .NET job count."  Read more…
(source: I Programmer, via Slashdot)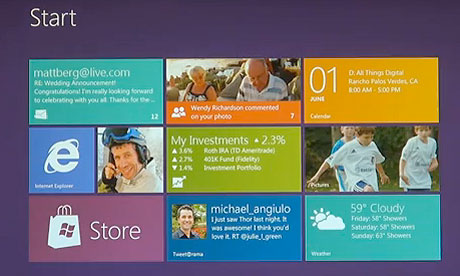 "Will Windows 8 kill or help Silverlight? What is WinRT? Are legacy apps going to overwhelm Microsoft's app store? A Windows developer watches the Build conference."  Read more…
(source: Guardian)
As voted on by several thousand members of StackOverflow in this article here.
(source: Internet Security, via Slashdot)
"When Microsoft gave the first public demonstration of Windows 8 a week ago, the reaction from most circles was positive…. But one aspect of the demonstration has the legions of Windows developers deeply concerned, and with good reason: they were told that all their experience, all their knowledge, and every program they have written in the past would be useless on Windows 8."  Read more…
(source: Ars Technica)
"It's a prejudice that the young and old [prgrammers] share, but with opposite polarities of course. Young is best or old is best — most have an opinion. Now we have some interesting statistics ingeniously gathered and processed in 'big data' style that 'proves' older is better."  Read more…
(source: i programmer, via slashdot)