—Nancy Botwin, Weeds (season 7, episode 3)
Based on the Samuel Beckett quotation, "Try again. Fail Again. Fail Better."
There are few things more liberating in this life than having your worst fear realized.

(source: TeamCoco, via YouTube)
Conan O'Brien's 2011 Dartmouth College Commencement Address
This year, Conan O'Brien gave this truly remarkable speech at Dartmouth College's commencement.  It was extremely clever and witty, as would be expected from Conan.  But around 16:15 into the speech, he got down to business and insightfully talked about his career "disaster" upon leaving the Tonight Show, and some of the lessons he learned from this experience.
The main theme of his reflection was that you should not fear failure, but there may still be times of great disappointment.  You should follow your dreams, but realize that your dreams will most likely change.  And it is these times that can provide clarity, allowing you to discover your conviction and true originality through profound reinvention.
I've sat through several commencement speeches and I don't remember the advice from any of them.  Conan's advice I think I would have remembered.
Confidence is 10% hard work and 90% delusion.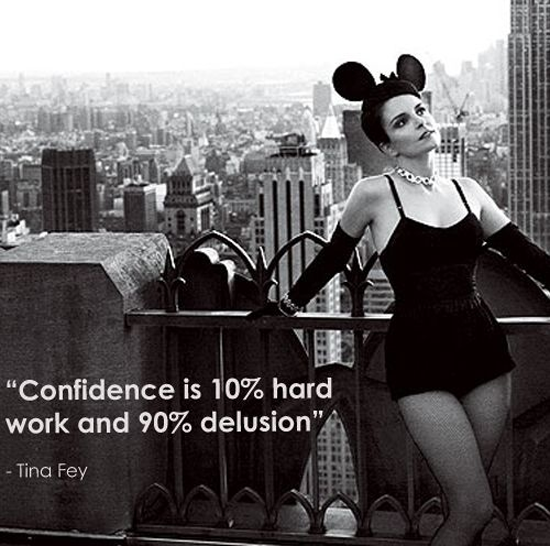 —Tina Fey
(via uberhumor)
If you walk behind a horse, you're going to step in shit.
I've always said that the internet was invented for shy people to be assholes.
  —Zach Galifianakis
(source: MovieLine)
It is an awful lot harder… to convince people you're sane than it is to convince them you're crazy.